The 2022 Subaru Love Promise Community Commitment Award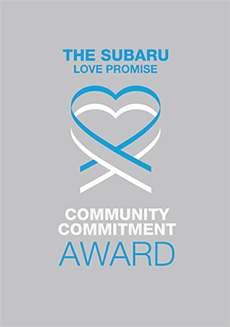 We've been nationally recognized for our dedication to our community and the Subaru Love Promise.
We're honored to receive the 2022 Subaru Love Promise Community Commitment Award. This award nationally recognizes Subaru retailers who are making the world a better place while demonstrating an outstanding commitment to supporting passions and causes in local communities. These efforts are focused in important areas such as the environment, community, health, education, and pets.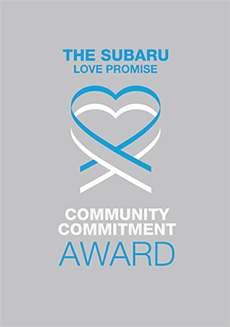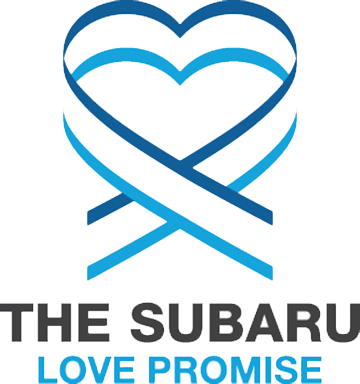 What is the Subaru Love Promise?
Subaru and our retailers believe in making the world a better place and the Subaru Love Promise is our vision of respecting all people. This is our commitment to show love and respect to our customers and to work to make a positive impact in the world.
How is Young Subaru dedicated locally to the Love Promise?
Our Love Promise can be seen in various partnerships with local charities and non-profits. We're grateful for the opportunity, not only to be a part of our community, but to serve it as well.
South Ogden City Parks and Recreation
Intermountain Health Care
Love Promise Stories from Young Subaru
Subaru and Young Subaru believe in making a positive impact on the communities in which we live and work. We uphold that belief through our Love Promise Community Commitment. Every month, we select inspiring stories from customers and partners from around our area who strive to support our collective commitment and feature them here
Nakoa's Story: Young Subaru Helps HSU Parvo Puppy Get Well and Find Home - Shannon E
Thanks to Young Subaru for partnering with the Humane Society of Utah throughout the month of October for the Subaru Loves Pets Adoption Event. We were able to find so many loving homes for animals in need, like Nakoa. Nakoa was nine months old when she came to our recourse center ill with the parvovirus. Parvo is a highly life threatening disease for young pups, but HSU was able to get her the medical attention she needed just in time. After a full recovery, she was made available for adoption and found a loving home thanks to Young Subaru's support.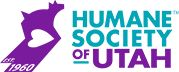 ---
Kind Fund - Skylar F
The Kind Fund is a program that allows us to shop for children in elementary, middle school, and high school. These kids were selected by their teachers because they were either coming to school in the same outfits daily, out growing their clothes with no replacements, or just someone they knew was in need. Each of us had the chance to go out and shop for clothes, accessories, and some even needed shampoo, soap, and an air mattress. It was a truly touching experience for our employees.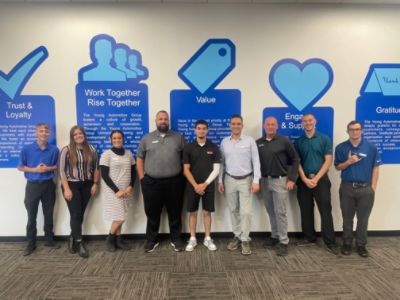 ---
Coates for Kids! - Skylar F
Young Subaru partnered with Coates Engineering here in Utah had the focus the entire month of October to gather coats for kids in need. These are going to children that are elementary school age that need coats to keep them warm during the chilly winter months of Utah! For each new car that we sold, we donated one coat to the cause. It took the whole team going out and finding various sizes and designs and we loved getting together to do this!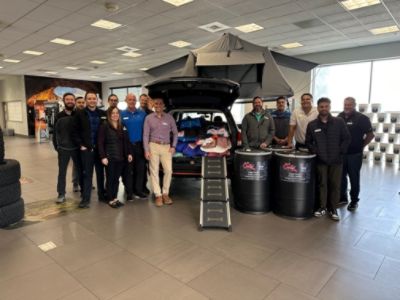 ---
Burch Creek Elementary - Skylar F
We were very fortunate as a store to be able to donate to Burch Creek Elementary this year. We put together kits of pencils, markers, crayons, notebooks and delivered them to the school. These go to specific teachers that have a need for these in their classrooms. Along with that, our team took the time to right these teachers notes of encouragement for the school year. These teachers are helping the future generations with their learning and we want them to know how much we appreciate all their efforts.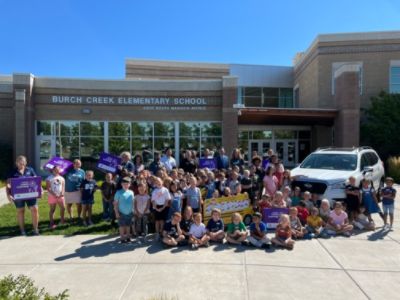 ---
Weber High School's Kids in Need - Skylar F
Service is a selfless act of giving others what they could not provide for themselves. Service has the potential to transform, not only those who receive it, but also the person that performs it. As the Young Subaru General Manager, Justin Evrankaya said, "When we just pause and start helping others, it makes us super appreciative for what we have and it also makes us realize that there are a lot of people in need of help. Sometimes we don't realize that." This year, Young Subaru had the opportunity to volunteer and donate food to students at our local high school. Ryan Waite is the Assistant Principal at Weber High School, and he said that although there is an "impression that Weber High doesn't have a need for this kind of service… we have students here that are homeless." Hearing that there are kids nearby our dealership, that were not only showing up to school hungry, but sometimes not having any food at all outside of school, was heart breaking and we knew we had to help. We take pride in fulfilling this need, as there is food insecurity. This service project allows students to not only take nutritious snacks that they may need for the school day, but also to take home if they need. This program allows those who need it to freely take what they need without feeling judged or looked down upon. During our last drop off, we were told about a few students in particular that have taken advantage of this program recently with school getting back in session. These were two senior students and they came in looking for food for themselves and their younger siblings. They were also able to pick up some necessary school supplies, like a backpack and pencils. It was very heartwarming that the team members of Young Subaru had this opportunity to give not only their time, but also their support to these students, who are the future of tomorrow.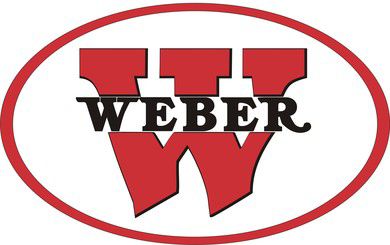 ---
Comfort in Cancer - Skylar F
According to the Merriam-Webster dictionary, Love is a noun meaning strong affection for another arising out of kinship or personal ties, and a "promise" is a declaration that one will do something special. Working and volunteering for a company that is so passionate and supportive of members of our community is so valuable that I knew it was vital for me to be a part of our June outreach project. Our managers gathered in our regular morning meeting and mentioned the need for blankets and handwritten notes of encouragement at our local hospital, Ogden Regional. These gifts were immediately welcomed as comfort items for cancer patients. I thought this was so admirable because I remember the days when my grandfather was sick with pancreatic cancer. I remember seeing his frail body laying so limply without much to look forward to daily and the countless hours our family spent with him. Although it has been over a decade since my family lost our beloved patriarch, I still remember how his face lit up when my aunts, uncles, cousins, and I would walk into his hospital room with cards, drawings, and jokes. My hand shot up when asked who would want to deliver the blankets and the notes my coworkers and I had written because I knew this was bigger than me and our dealership. I had to be there. Ten of my coworkers and I loaded up in vehicles and headed that way. When we arrived, the hospital staff immediately welcomed us with open arms. Danice, a patient who happily came out to the lobby at first sight of smiling visitors, was just as accepting as the nurses. When I presented her with the gifts, her face lit up the room and filled my heart. It reminded me of all the times my grandpa's face lit up when we visited him. Before we left, a nurse approached us with teary eyes and explained that their Cancer Center is one of the smaller wings in this area. Most facilities have hundreds of patients, while Ogden Regional has less than 100 patients receiving treatment monthly. She said it is touching that their small facility would ever get recognition, and our employees' time spent on these thoughtful gifts was extraordinary. I am so glad that Subaru has such a commitment to uphold a Love Promise. Not only did I have the opportunity to show affection for others in my community, but I used this experience to feel close to my grandpa once again.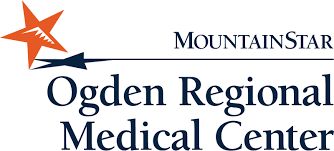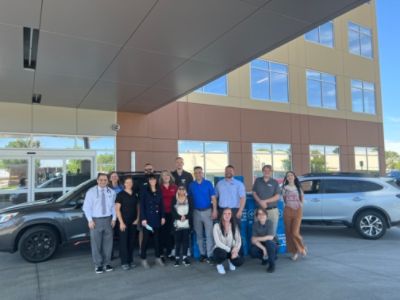 ---
Weber High School Food Pantry - Jennifer B
Weber High School opened a food pantry at their school to help students with food insecurity gain access to food when it is needed. In Weber County alone, there is about 19.5% of children experiencing food insecurity. This includes students needing a quick snack during school as well as those that come in frequently having the chance to take pantry items home to their families. Young Subaru had the opportunity to go to our local store and pick up food for this pantry. This included things like protein shakes, fruit snacks, granola bars, trail mix, and apple sauce. When the food was delivered to the school, it was amazing to see the student involvement and having them join us in filling up the pantry.
---
Lantern House Non-Perishable Goods - Stacey G
During the winter months, it gets chilly here in in Ogden, Utah. The Lantern House is a refuge for those needing food, shelter, and critical emergency services. Young Subaru along with Subaru of America teamed up to keep these residents warm and stomachs full. We were fortunate enough to donate many blankets and socks. Along with that, our store took donations for non-perishable food items. Customers, employees, and those just passing through came in to donate to the cause. After we had gotten many donations, we went to our local store and purchased five carts full of food. On one frosty Friday morning, the Young Subaru team loaded up the trailer with these supplies and took them to the Lantern House. Thank you again for giving us the opportunity to serve those in our local community.
---
Backpack Packing Event - Weber School D
Young Subaru along with Young Caring for Our Young donated all the materials like notebooks, pencils, pens, and backpacks to those needing them for the school year. After those donations were gathered we packed them up into backpacks and fortunately we ended up putting together 100 backpacks full of school supplies for the kids in Title 1 Schools. There ended up being 60 Elementary and 40 Junior High students that were able to get the backpacks in Weber School District.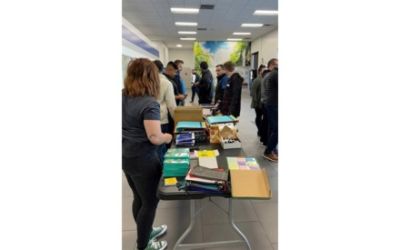 ---
Benny's Second Chance Thanks to Young Subaru! - Shannon E
Hello, hoomans! I'm Benny and boy, do I have a story to tell you! I came to the Humane Society of Utah in mid-September, hoping to find a new home. Over the last two years, I've been hospitalized twice due to an infection in my legs. I have severe allergies, too, that have to be treated with antibiotics. When I came to HSU, I showed sensitivity to being handled by strangers, although I grew to love the foster team there so very much! I just needed a little time to warm up to people, but sometimes I'd get overly exuberant while playing ball. Fortunately, HSU worked with me through positive reinforcement training, and I improved with time. Because of my situation, I'm considered an 'underdog", so it took a little longer for me to find a home. In October, Young Subaru offered to promote and support underdogs like me through their Subaru Loves Pets program. Thanks to their support, I can now report I'm healthy and happy in my new home!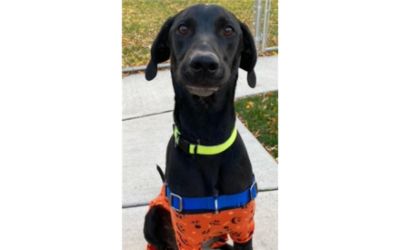 ---