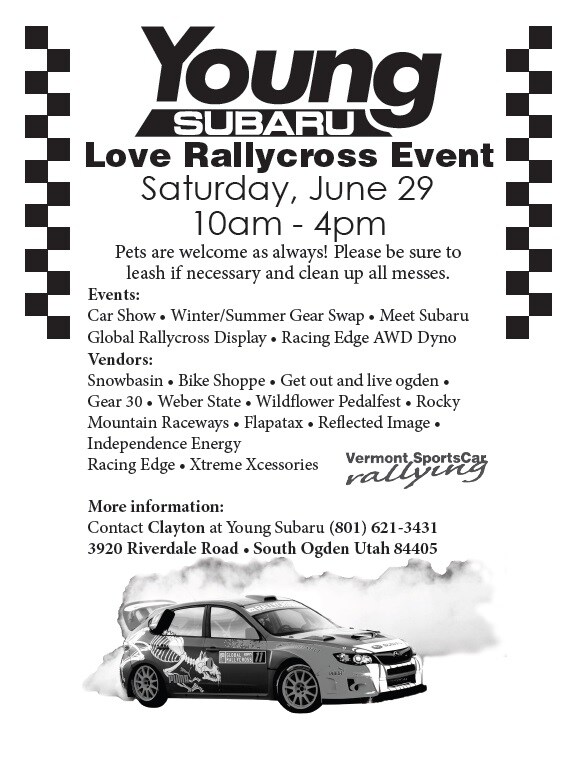 Please share with your friends and family:
Young Subaru
will be welcoming the Subaru Rally team for their first visit to Utah in over a decade!! We will be hosting a small car show, winter/summer gear swap meet, and of course a giant traile
r with a Subaru race car and display.
3920 Riverdale Rd, South Ogden, UT.
We will have vendors, raffles, giveaways, t-shirts, and swag.
Pets are welcome. Please be sure to leash if necessary and clean up all messes.
If you have any questions please contact: