---
At Young Subaru, we understand the importance of community involvement. With your help, and through partnerships with South Ogden City and ASPCA, we were able to find loving homes for 68 cats, dogs, and rabbits, during our annual Share the Love pet adoption in December.
We pledged a $5.00-per-entry donation to the Weber County School Foundation for coloring contest submissions received during the event. 704 coloring contest entries were turned in (for a total of $3,520). Young Subaru chose to double that number, which brought the total contribution amount to $7,040.
Young Subaru is a proud supporter of the Weber School Foundation. We would like to say thank you to all of those who supported this event, and we can't wait to see MORE coloring contest entries and pet adoptions this year.
Together, we can make a difference!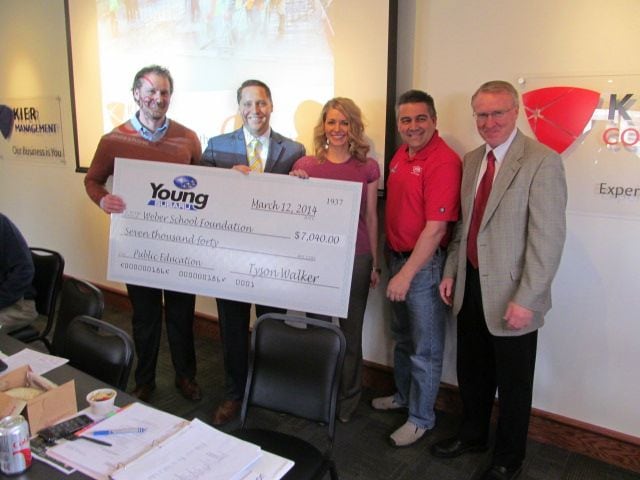 Tyson Walker, General Manager, presenting check to Weber School Foundation