It has now been close to 6 months now that I have been driving my 2012 Subaru Outback and I have to say that this was the best money I have spent on a vehicle ever. The Subaru Outback is a reliable and comfortable vehicle. Driving our Subaru in Ogden Utah or Salt Lake City it handles amazingly well in all the different types of weather. This was my first year driving in the snow with the Outback and it performed amazingly well. While driving through Layton Utah I can now understand why the Subaru Outback is Utah's number one vehicle and the top seller at Young Subaru.
Along with driving it on Utah roads we have been able to road trip and really test out the gas milage. With almost 28 miles to the gallon I could not be more impressed. We are in love with our outback and now we know we will be driving it for years to come. We have now taken it to Colorado, Oregon, Arizona, Nevada, Wyoming, Idaho, and Washington! The Subaru Outback is really the vehicle that will get you anywhere and everywhere. Also with one of Utah's finest service facilities Young Subaru is the place to bring your vehicle. visit youngsubaru.com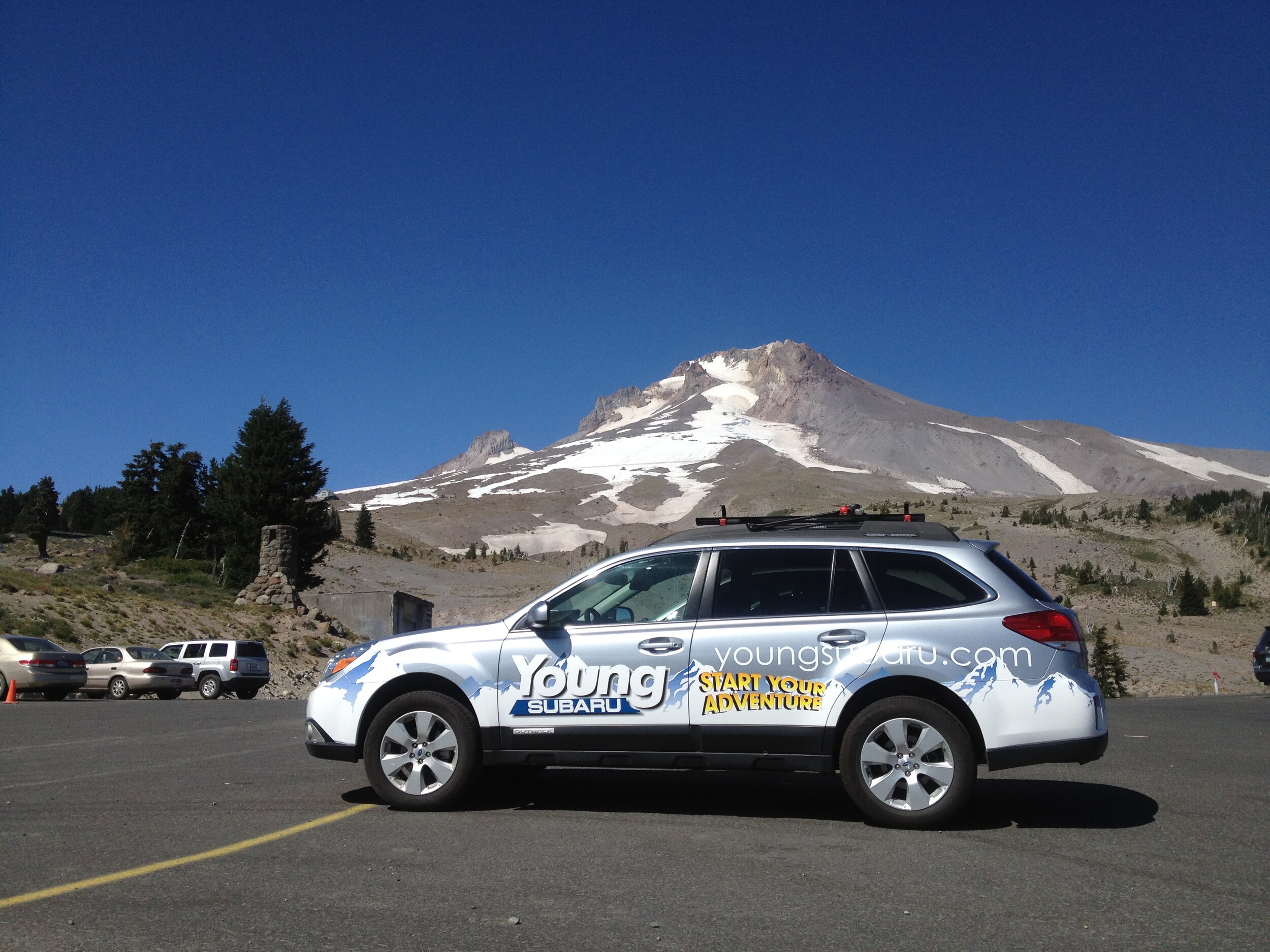 Our Outback at Mt Hood!